WE BRING YOU TO CANADA –
WE BRING YOU TO CANADA –
WE BRING YOU TO CANADA –
How does it work:
This service was created to help those who received a refusal from IRCC and currently do not have valid PR or Citizenship status in Canada to request ATIP report.
Our licensed immigration consultants will do it for you in 4 steps: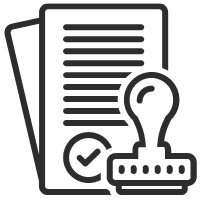 1. Request report on your behalf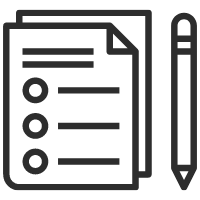 2. Analyze immigration officer's refusal reasons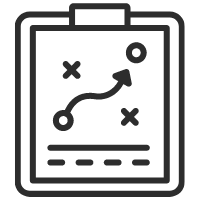 3. Create personalized strategy to get an approval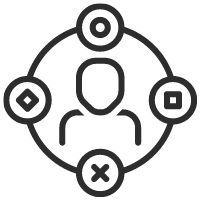 4. Provide ongoing support during the whole resubmission process
Frequently asked Questions:
Get access to immigration officer's refusal reasons now!
Complete the form below:
Reviews
We helped 4000 individuals and families immigrate to Canada. Join them.
Iana Ianko
6. April, 2022.
The best immigration firm I 've ever worked with! Highly recommend it to anyone!
Maria Bubnova
4. March, 2022.
Woow Canada Immigration helped me to receive Open Work Permit for my husband. We were in touch throughout the entire process. Everything is fast and clear! I am very satisfied and recommend them to everyone!
Yuliia Kharytoniuk
3. March, 2022.
Me and my husband would like to thank Hanna and Kateryna to obtain our PR statuses here in Canada! Our case wasn't too complicated, but we had to act very fast because the immigration pilot had a very little gap for applicants, and girls did all the best they could. That's second time we are cooperating with WOOW Canada, and were always treated great. I would recommend Kateryna to all my friends who would like to come and settle in Canada. Thank you very much! Wish your company a growth and prosperity!
Alba Rondon
24. February, 2022.
After talking to several unconvincing immigration consultants, I finally found WooW. From the first day when I spoke with Kateryna I could see the professionalism and clarity with they explain your possibilities, no fairy tales if there aren't any. All the process from LMIA, WP, SP to PR was 100% successful and always in effective communication, Hanna and Sevinj always there to answer all my doubts. I would recommend this company to any who cares its future. Well done WooW!!
Mariia Gryniuk
22. February, 2022.
I had a wonderful experience working with this company. I needed help with my PR application and when I talked to Katerina I had no doubt that this was the company that I was looking for. Katerina answered all the questions I had and offered different ways to pursue my case. When we agreed on the path to proceed with my case, it was assigned to Sevinj. They were there for me every step of the way, it never took them a long time to reply to my emails. Everything was going promptly on their part, organized. They always supported me if I had any worries. I felt like they really cared about my case because they were always reminding me of doing things if I didn't get back to them in time. I am forever grateful to have chosen them. Today I am proudly a Permanent Resident of Canada because of this company.
Lesya Kalchenko
14. February, 2022.
Woow Canada! It has been my pleasure to cooperate with your efficient team for the last 2 years in order to get PGWP, OWP and finally PR. I appreciate your professional attitude to what you do. Thanks a lot.
Kate Goldenberg
14. February, 2022.
We have contacted Kateryna from WooW Canada Immigration in hope to get the answers related to PR status extension for my parents as it was lacking information and clear direction on official government sites. Kateryna responded promptly, listened to all the specifics related to my case and based on the information was able to provide clear direction that not only helped me move my parents to Canada, but also saved me from making a very wrong step that could have resulted in losing the status. As we carried on with doubts, Kateryna enthusiastically continued to provide confident and professional advises outside of agreed and paid hours, declining to get any compensation for her time. Kateryna was able to demonstrate professionalism, skills, knowledge, high level of customer orientation, she even had this personal touch that left a smile on my face after every meeting. Thank you million times, Kateryna!!!!!